Conductors The conductors are drawn from bright electrolytic grade copper. annealed and bunched together (multistanded) as per class 5 of IS 8130 1984
Insulation Bunched conductors are insulated with specially formulated in-house developed PVC compound having high insulation resistance values The Insulation process is carried out on modern high speed extrusion lines with a high degree of accuracy. thus ensuring consistency in performance.
Sheathing In case of multi core cables. the insulated cores are lad up to form the core assembly Sheathing is Provided with specially formulated PVC impound to faolrtate stripping as also to withstand mechanical abrasion while in use.
Quality Control You are assured of the highest quality standards I. every Polycab product. Stringent quality control tests are 4431ed at every stage from raw matenal to finshed goods stage so as to give you the best product, meeting relevant quality standards. Polycab PVC insulated Industrial Wires 8 Cables are manufactured as per IS 694 1990. in Single Core sizes from 0.5 sq mm to 50 sq mm and Multi Core sheathed cables in sizes 0.5 sq mm to 4 sq mm upto 5 cores. These cable sizes are ISI marked and are duly approved by FIA/TAC. The remaining sizes generally conform to IS 694 1990
Cables as per BS 6004:1991 and BS 6500 1990 can be made available for export market. Special purpose Braided Cables/Screened instrumentation Cables are also available.
---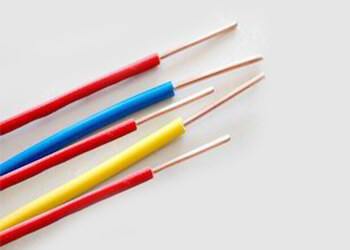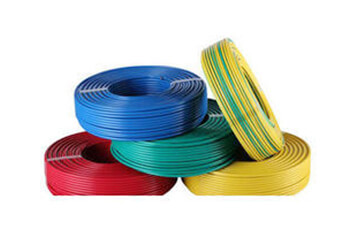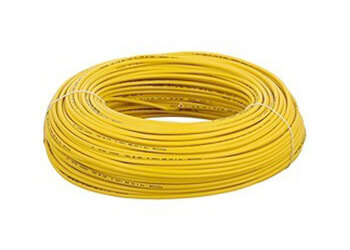 Control Cables
| | | | | | | | | | |
| --- | --- | --- | --- | --- | --- | --- | --- | --- | --- |
| Nominal Area In Sq. mm | Max. DC Resistance Ohm/Km At 20°c | Nominal Insulation Thickness in mm | Outer Dia (Approx) | Current Raling In Amps. | Nominal Area In Sq.mm | Max. DC Resistance Ohm/Km At 20°c | Nominal Insulation Thickness in mm | Outer Dia. (Approx) | Current Ralina In Amps. |
| 0.50 | 39.00 | 0.60 | 2.20 | 4 | 70 | 0.272 | 1.4 | 13.9 | 215 |
| 0.75 | 26.00 | 0.60 | 2.40 | 7 | 95 | 0.206 | 1.6 | 16.3 | 260 |
| 1.00 | 19.50 | 0.60 | 2.60 | 12 | 120 | 0.161 | 1.6 | 17.7 | 305 |
| 150 | 13.30 | 0.60 | 2.80 | 16 | 150 | 0.129 | 1.8 | 19.6 | 355 |
| 2.50 | 7.98 | 0.70 | 3.50 | 22 | 185 | 0.106 | 2.0 | 21.9 | 415 |
| 4.00 | 4.95 | 0.80 | 4.30 | 29 | 240 | 0.0801 | 2.2 | 24.7 | 500 |
| 6.00 | 3.300 | 0.80 | 4.80 | 37 | 300 | 0.0641 | 2.4 | 28.1 | 585 |
---